For real estate investors, pricing is critical. If you're on the buying end of a transaction, you'll want to avoid paying too much for the property, and if you're on the selling end, you'll want to price the property reasonably so you can find a buyer quickly.
If people notice that your pricing is too high, they won't bother to visit since they'll assume that the vendor is unreasonable. Even if the house is stunning, they'll go somewhere else.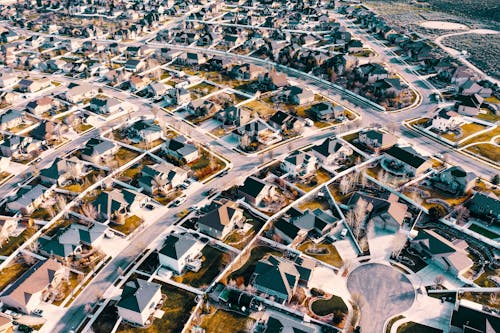 To that end, a comparative market analysis (CMA) for real estate is a must-have tool for any real estate investor.
So how do you find that perfect asking price? Enter the comparative market analysis.
What Exactly is a Comparative Market Analysis (CMA)?
A comparative market analysis (CMA) is a tool used by real estate brokers to assist sellers in determining the list price of their property and, less frequently, to assist purchasers or investors in making competitive offers. A comparative market analysis examines similar properties that have previously sold in the region to see how the property in question compares to the competitors.
To determine an appropriate initial asking price, your real estate agent will compile a CMA by reviewing approximately 10 houses that are comparable to your own home in location and size. Obtaining a CMA from your agent is frequently one of the first stages in the process of listing your home.
What Makes A Good Comparative Market Analysis?
All the Data About the Subject Property
The most crucial stage in a CMA is describing your neighborhood precisely.
You're looking for properties that are as close as possible to your own. To do so, one will need to know everything there is to know about their property. The comparative market study will be more accurate if there are more characteristics about your subject property (the property you wish to appraise).
Agents gather these data points:
Location (street, neighborhood, municipality, county)

Total square footage

Number of bedrooms and bathrooms

Acreage (if privately owned)

Year built

Recent renovations

Interior finishes of note

Any extraordinary features (swimming pool, pole barn, and so forth)
Comparable Sales Currently on the Market
There could be a significant discrepancy between the price you list your house for and the price you sell it. When preparing a CMA, avoid using a home's "list" or "asking" price as a comparison point. While reviewing your CMA report, make sure that the majority of the houses identified as comparables were "sold" not merely put on the market.
Size Is a Factor When Comparing Your Home to Others
A decent CMA will compare your house to others in the same size range of 100 to 200 square feet. In higher-value markets, however, the number of bedrooms and bathrooms is less significant.
Can I Just Perform a Comparative Market Analysis Myself?
You could, but an agent would almost certainly do a better job. You can get some rough comps by looking at property prices in your neighborhood, but some of the data used in a CMA may not be as readily available to you as it is to a real estate agent.
A real estate agent can also perform a CMA far faster than a non-real estate professional.